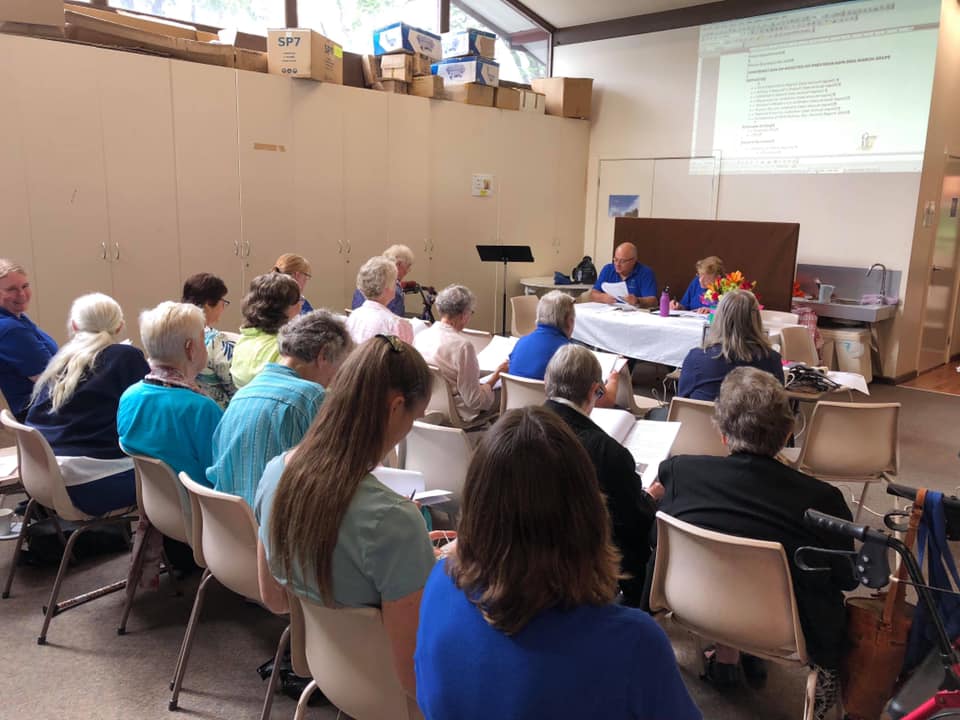 The GFS Sydney AGM was held on Saturday the 7th March and it was good to see so many attend. Thank you to all those who helped out in many ways and a special big thank you to Camden GFS for putting on morning tea and lunch. It was delicious.
We had no one come forward for the positions of Chairman and Treasurer so these positions are still vacant. The Board is still jointly handling the Chairman role and Cheryl is acting as treasurer but it is a concern especially with the role of treasurer as Cheryl would really like to take a break. So please keep praying about this and if you feel you could take on either of these roles or would just like some more information please contact us for further information. We had two positions up for election for ordinary board members and both Margaret and Mava were elected onto the board as ordinary members for the next three years.
Deidree went through the current strategic plan and what we have achieved this last year and she colour coded it for us. Green was achieved, Orange and yellow working on it. Red not achieved. A lot of people at the meeting found it really helpful and asked for a copy. This has been sent out by email but if you didn't receive it then please just ask and we will forward a copy to you.
Deidree also informed us that on 27th February the Minister for Families and Social Services has declared GFS Sydney Incorporated as a participating institution in the National Redress Scheme (NRS) and a member of the Anglican Participating Group in accordance with the Scheme legislation. A notifiable instrument confirming the declaration has been finalized and posted on the Commonwealth Legislation website here: https://www.legislation.gov.au/Details/F2020N00022
Bequest from Lyn Vaak's Estate – The meeting was advised that Lyn left a portion of her estate to GFS. It was suggested that members think about how this could be used and advise the Board of Management of any ideas.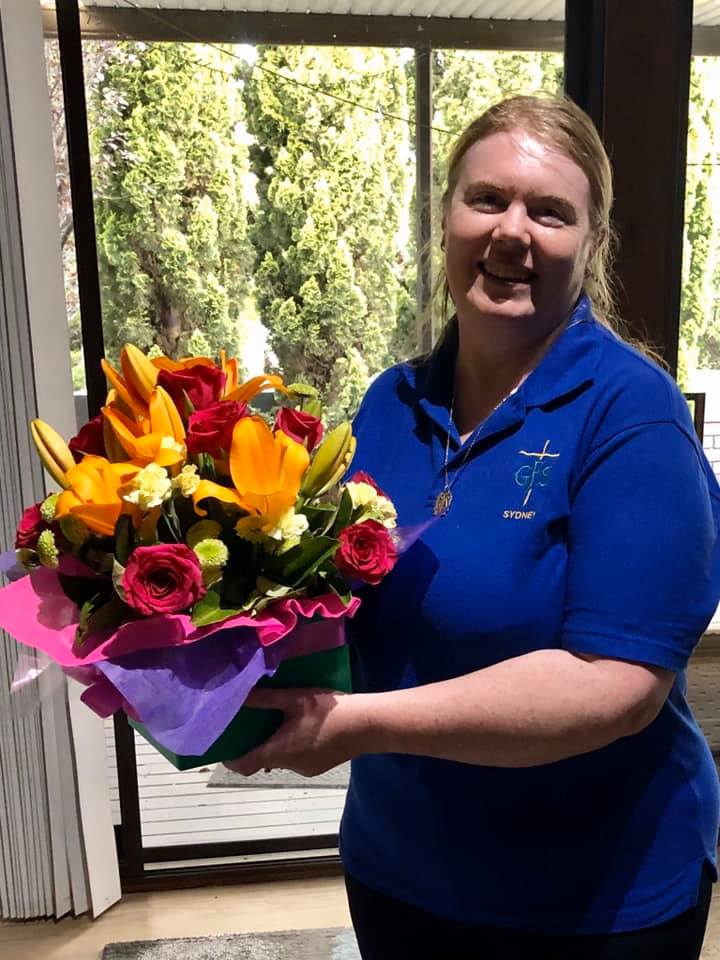 GFS Sydney 140th anniversary – Lynne Gall put forward the suggestion that we attend a lunchtime 12:30pm communion service at St Andrew's Cathedral. Afterwards have lunch somewhere nearby. To accommodate Dianne Davies, two dates were suggested and the majority of those able to attend would prefer Friday 15th May 2020. Unfortunately these plans have been postponed due to the current Covid-19 crisis. Once the lockdown has eased, a new date will be announced.
At the end of the meeting, birthday greetings were extended to Helen, who has continued to send out birthday cards to our members throughout the year and celebrates her own birthday on 26th March. A special thank you bouquet was presented to Tania who was attending this meeting following an extended period in hospital and rehabilitation but in all this time kept abreast of GFS activities through her use of technology.
Finally, Tony led us in a service of re-dedication followed by an appetizing lunch.