Submissions are invited for the first GFS Sydney Literary Competition. Details are as follows:
Category 1:
The Evelyn Beckenham Short Story Competition.
Evelyn Beckenham OAM began her association with GFS in 1958, when she became a member. Over the years, she held many leadership roles, including that of Australian Chairman from 1981 – 1984. She documented the history of GFS in Sydney in her book "A Faithful Journey".
This category named in her honour is for a short story about any topic.
Length: up to 1000 words.
Category 2:
The Sue Owen Prize for Christian Writing
Sue Owen became a member of GFS as a child. Her faith and support of GFS were unwavering throughout her life. She held leadership roles, including that of Vice Chairman and is credited with restructuring GFS in terms of organisation, practices and leadership training.
This category named in her honour, is for a piece of writing which may encompass theological, historical, contemporary and/or social issues relating to Christianity.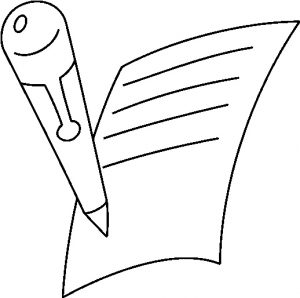 Length: Up to 1000 words
Prizes for each category:
First place $100
Second Place $50
Conditions:
Entries must be previously unpublished pieces of writing.
Entrants may submit a maximum of three entries per category.
Entries must be received by the last mail on the 20th of January 2024
An entry fee of $6 per individual entry or $15 for three entries.
All entries must be accompanied by a completed entry form.

Cheques are to be made payable to (GFS Sydney Inc.)
Payment may be made by direct deposit to: (Westpac Bank BSB No.: 032-008 Account No.: 410596 Please make a reference for our bank statement of your surname)

A scanned or photographed entry form must be included with entries submitted electronically.
Electronic entries must include a copy of the payment receipt.
The judges' decisions are final.
Entries not conforming to the stated conditions will not be considered.
A presentation of prizes will be held at the GFS Sydney AGM in March 2024.
Entry Form
Here is a link to the entry form that can be downloaded.